Tuvākais pasākums - Cabaret LA VIDA decembris 2023
TOP JAUNS KONCERTIESTUDĒJUMS CABARET LA VIDA Šī gada nogalē koncertzāle Palladium nu jau atkal pārtaps par muzikālu restorānu, kurā režisors Viktors Runtulis ar savu radošo komandu aicinās uz pašreiz topošo koncertiestudējumu "Cabaret LA VIDA". Izrādes apmeklētājiem būs iespēja iejusties radošajā CABARET atmosfērā, tvert neaizmirstamus mirkļus un sev tuvu cilvēku lokā baudīt dzīvās mākslinieku performances. …
Datums:
16. decembris, 2023. gads
Vieta:
Koncertzāle Palladium, Marijas iela 21 (ieeja no Pērses ielas)
Pirkt biļetes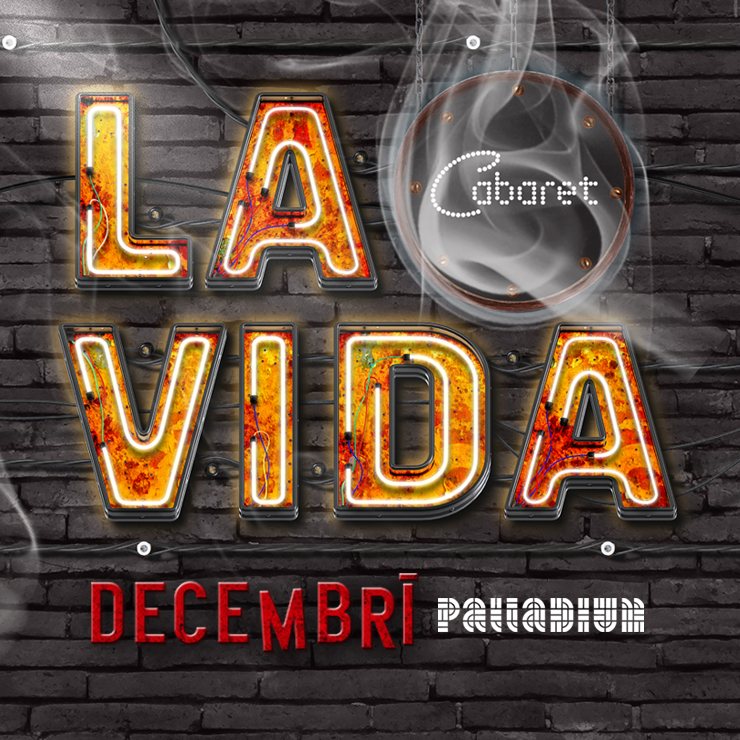 Atsauksmes
A friend of mine invited a few of us to watch her perform in a dance troop. She has been dancing for many years however it would be the first time I'd seen her and the performance. I have to say I was not sure what to expect.However, having worked in the broadcasting industry for the last 15years I would say that I have witnessed a few hit & miss performances (pre-recoded & live).  As the show commenced without a programme, it was wasn't clear if there was a plot based alluring storyline 'or' a performance with the odd song combined with patchy acting. However, I was totally impressed with variety and dynamics of the performance. The line-up consisted of 20 actors and full score reading backing musicians. Everyone looked & sounded very accomplished in their field ranging from great choreography to blistering musical solo's.The lead female vocalist performed a heart stopping rendition of a track I unfortunately do not know the name of, however she received a standing ovation for it. The sound engineering was first class, all performers, musicians were well mixed into the soundstage and the various musical genres performed flowed effortlessly with excellent transition. The costumes changes were fast, polished portraying a costume drama. The lighting & use of the whole stage (rigging and platform change arrangement) clearly showed that the backstage crew were extremely passionate about producing blistering visual energy the  audience of all areas of the auditorium.I could on & on about this show but I will come to the point of why I am writing this. The performance company are locally based & annually produce performances in their capital city. On enquiring to my friend & director of the show about the roadmap / other performances etc; they commented to me that this show will be performed 10+ nights during the run-up to Christmas. It will not be repeated again next season nor will the show be performed anywhere else. I asked the director why this was the case & the response seemed to be that the necessary contacts / network to market their performances was not in place. I have to say I was quite surprised to hear this.
Keith McLean